*
Scott MacLeod's
New

H

aiku~ish Book
415 480 4577
---
EAN / ISBN-13: 978-0692049037 (Academic Press at World University and School)
UPC / ISBN-10: 0692049037 (which is also its ASIN)





Poetry Press at World University and School
http://worlduniversityandschool.org/AcademicPress.html


* * *

Dear Readers:


Haiku~ish
and Other, Loving, Hippy, Harbin Poetry



A delight it is to publish this book of poetry, of haiku-ish.

Haiku-ish are informed by the haiku poetry form, are 17 syllables-plus, are often three lines, where nature is a focus, and can be inwardly implosive or enlightening (https://scott-macleod.blogspot.com/2014/03/spiral-stars-wanting-to-explore-writing.html). What's also unique about this volume of poetry is the addition of a blog link with every poem, where in these blog posts, you will also find photographs.

http://www.scottmacleod.com/HaikuishPoetryBook.html

***

After you check in at the Gate at Harbin, one resident who has worked there for years often says, "Go Play" ...

Namaste & thank you, Scott


*

V

isit the Harbin Gate here,
and 'walk' down the road to Middletown, California, in Google Street View:




***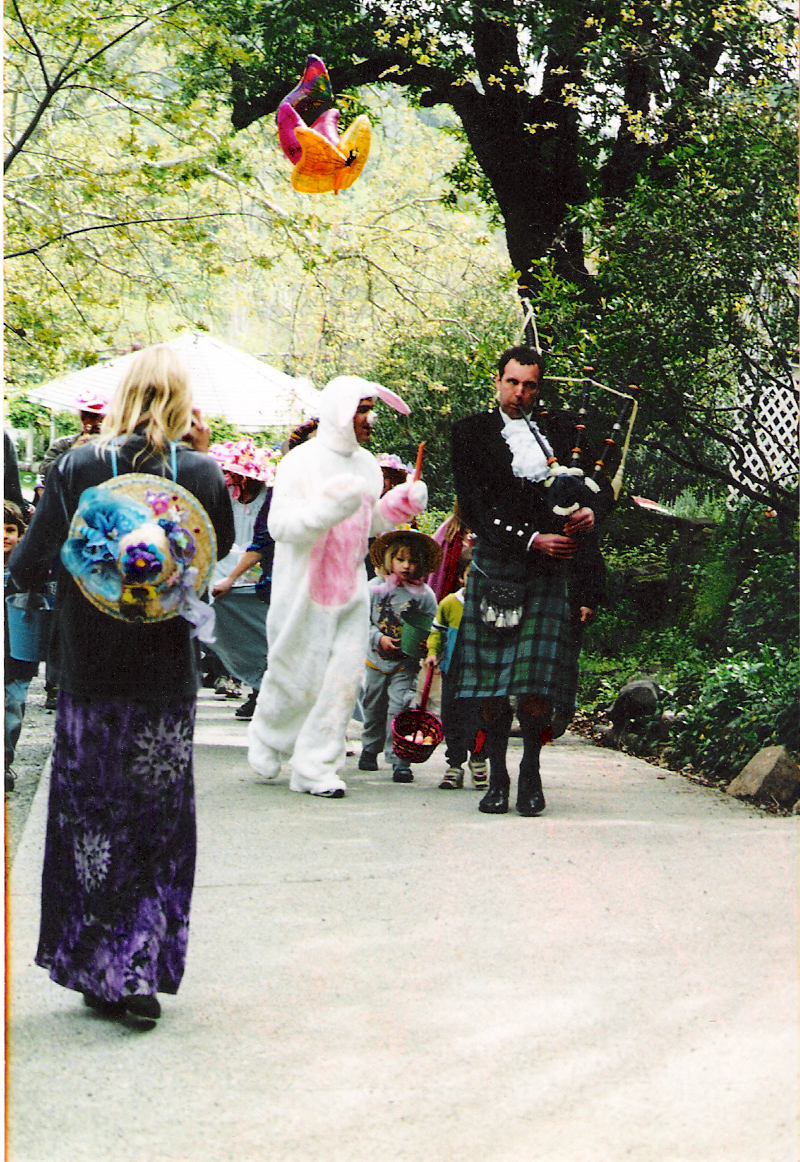 Bagpiping at Harbin 2005


*

---
"Naked Virtual Harbin" video talk ~

UC Berkeley Anthropology TSWG talk on F 11/2/12

*
For Librarians and Booksellers:

The book's target audiences are undergraduate and graduate students, faculty, information technology social scientists, academics interested in the "virtual," and people with a fondness for the 1960s. and alternative culture .

My book comes into conversation with Tom Boellstorff's "Coming of Age in Second Life: An Anthropologist Explores the Virtually Human" (Princeton 2008), and could be read in academic courses in direct conversation with "Coming of Age in SL."

For my next Harbin book, I plan to build a virtual Harbin, ideally in a movie-realistic interactive 3D virtual earth, Google-made, and do actual virtual comparative fieldwork, what I'm calling ethno-wiki-virtual-world-graphy - http://scott-macleod.blogspot.com/search/label/ethno-wiki-virtual-world-graphy - as an innovative methodology in Anthropology.

I'd like for readers to be able to visit virtual Harbin and have a Harbin experience, in their bathtubs, for example, for the meditative releasing action of the warm waters, - and write ethnographically about this.


Author's page on Amazon.com
http://amazon.com/author/scottmacleodworlduniversity
For more information about my Harbin book please email:

sgkmacleod@worldunviersityandschool.org or scott@scottmacleod.com

Twitter: https://twitter.com/scottmacleod
Google +: https://plus.google.com/u/0/+ScottMacLeodRainbow/posts
FB: https://www.facebook.com/macleod

*
I just posted this note to the FB Harbin Hot Springs group I started … https://www.facebook.com/groups/5609024455/
I'd like to let Harbin friends know about my upcoming Harbin book - www.scottmacleod.com/ActualVirtualHarbinBook.html - with this Harbin Hot Springs :) group which I hope also will document some of Harbin pre-fire. Am looking for many photos I can publish now, after the fire, and will explore donating some of the royalties from this book to a Harbin residents' fund.
Scott MacLeod's 'Helianth' video channel -
https://www.youtube.com/helianth

Berkeley, Clear Lake, Lake Port, Middletown, East Bay, Moraga, Oakland, Montclair Village, Stanford University, San Jose, San Francisco, Sacramento, Middletown, Calistoga, Healdsburg, Atherton, Contra Costa, Corte Madera, Emeryville, Fremont, Citrus Heights, Concord, Elk Grove, Hayward, Hillsborough, Larkspur, Marin, Piedmont, Daly City, Fairfield, Pleasant Hills, Richmond, Antioch, San Mateo, Vacaville, Livermore, Redwood City, Alameda, Napa, Mountain View, Rancho Cordova, Union City, Pleasanton, Walnut Creek, Milpitas, Davis, South San Francisco, Pittsburg, Palo Alto, San Rafael, Petaluma, Santa Cruz, Cupertino, Novato, Watsonville, San Ramon, Gilroy, Newark, Danville, Rohnert Park, San Bruno, Pacifica, Campbell, Martinez, Dublin, Morgan Hill, Oakley, Pleasant Hill, Brentwood, Menlo Park, San Pablo, Saratoga, Monterey, Foster City, Los Gatos, Burlingame, Los Altos, San Carlos, Benicia, Belmont, Lafayette, El Cerrito, Millbrae, Hercules, Pinole, Orinda, Albany, Pacific Grove, Mill Valley, San Anselmo, Half Moon Bay, Salinas, Santa Rosa, Scotts Valley, San Leandro, Santa Clara, Sausalito, Solano, Sonoma, Stockton, Sunnyvale, Tiburon, Vallejo, Woodside, Fairfax, Sebastapol, Marin City, Bodega Bay, Carmel, Pacific Grove, Big Sur, Yosemite


*