S

cott

M

acLeod's

R

esearch

G

roup


Research Topics
Ethno-Wiki-Virtual-World-Graphy
Virtual Harbin generation (realistic)
Realistic virtual earth / cosmos generation, group build-able at atomic/molecular, neuronal/cellular, and streetview/behavioral levels
Avatar robotics' design and printing of 3D place / avatar bots
Brain chemistry - a) loving bliss and b) consciousness as awareness - research and modeling (re e.g. modeling mouse and fly brains with AI)

Wiki ethnography generation
Field work to actual Harbin Hot Springs

wiki CC OCW World University and School generation
http://www.worlduniversityandschool.org
(~12 main areas)



Languages, in all 8,444 entries in languages, as wiki schools
Nation states, each a major university
Academic subject development

People
Please contact me to discuss opportunities to join our group!


(WUaS Fellow)
(graduate student)
(post-baccalaureate student)
(WUaS/undergraduate)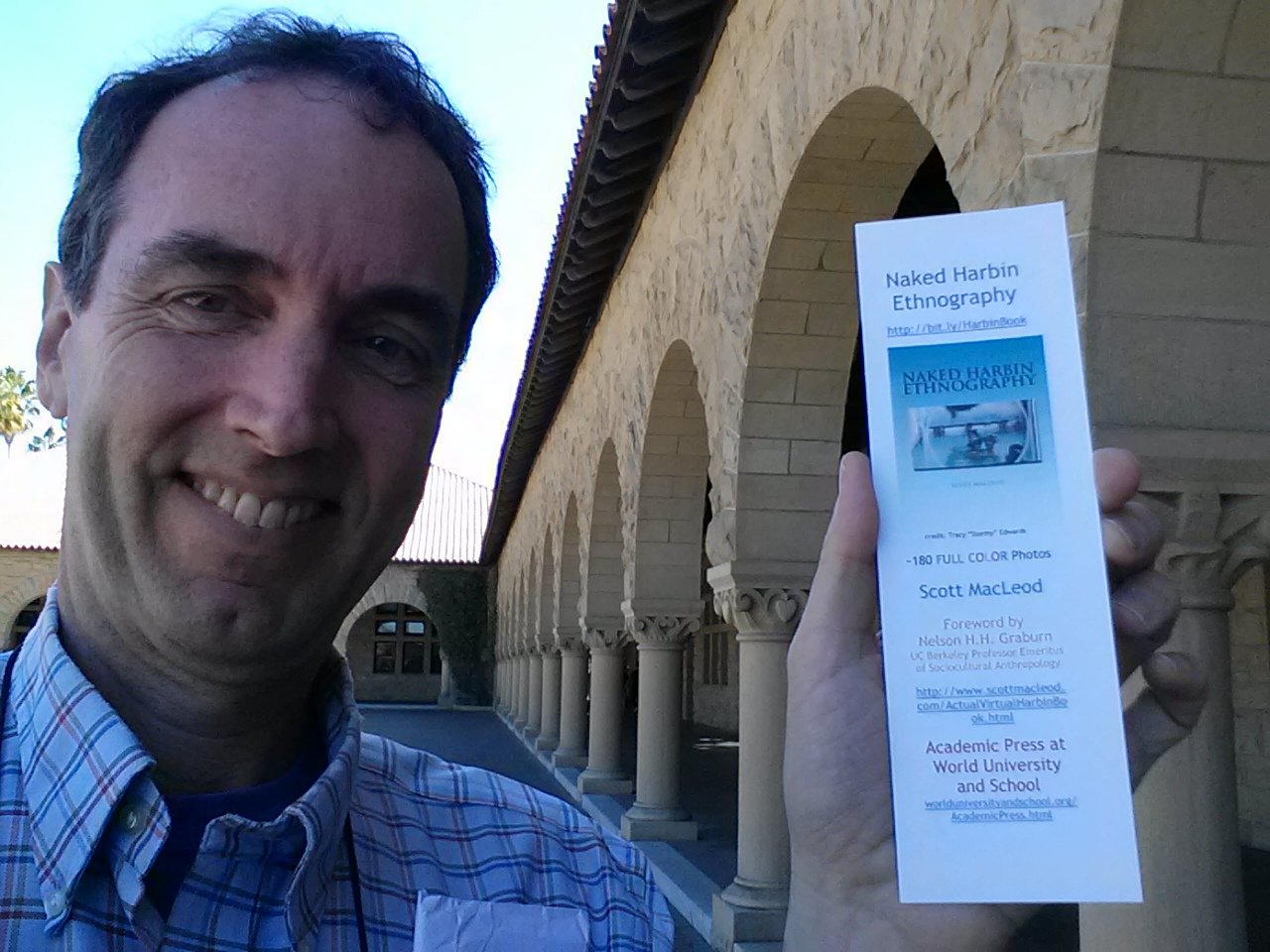 *
Scott G.K. MacLeod is an American academic and Professor of Sociocultural Anthropology and Sociology at World University and School. Scott grew up on the eastern seaboard of the U.S., attending Shady Side Academy in Pittsburgh, PA, from which he received a diploma, and Reed College in Portland, Oregon, where he received a Bachelor's degree (1985) in Religion (and German). He then received a Master's Degree (2003) in sociocultural Anthropology (with a focus on information technologies) from the University of California, Santa Barbara, and he also recieved a Diploma of Research (2004) in Ethnology (with an examination of virtual 'place') from the University of Edinburgh.

His research focuses on the information technology network society age, the world wide web cosmos, and actual-virtual Harbin Hot Springs, and see, for example, these "Doubleday's Hummingbird: 5 UC Berkeley Anthropology Tourism Studies' talks in recent years 2012-2020 ... " -
https://scott-macleod.blogspot.com/2020/12/doubledays-hummingbird-cynanthus.html.

Research-oriented Wiki World University and School is best STEM CC-4 OCW-centric (in 4 languages) and CC-3 Yale OYC-centric and seeks to develop major online universities in all ~200 countries' main and official languages, as well as wiki schools in all 7,139 known living languages, partly in group video. He is the author of 'Naked Harbin Ethnography: Hippies, Warm Pools, Counterculture, Clothing-Optionality and Virtual Harbin' (San Francisco and Berkeley: Academic Press at World University and School 2016), and 4 other Harbin-related books.



*
info@worlduniversityandschool.org
home: scottmacleod.com